Online training with insightful program and excellent teachers
Study at your own pace prior to the Retreat part of the training


Multi-style approach - Deepening yoga practice and insights
Scandinavian hands-on teaching style and problem-based learning
This TT300 is an evolution of multi-style approach -Vinyasa, Ashtanga, Yin, Restorative and Tibetan Yoga - enabling simplicity with ease in learning and practice.
The course is Yoga Alliance accredited course that leads you towards 500 RYT RYS certification. The program is designed by Zenit Yoga Norway and Samvidyoga and Retreats.
An excellent and thoughtfully chosen international teacher team – Lea, Kirsten, Viggo, and expert guest teachers - is well established in their interdisciplinary insights, gained through decades of research and teachings in yoga, meditation and body-mind oriented therapy.
We hope you will enjoy a natural and practical approach to understanding the value of different yoga styles, meditation, mindfulness, and breath-work and learn how to balance challenging as well as soft techniques with an aim to support individual practitioner's needs.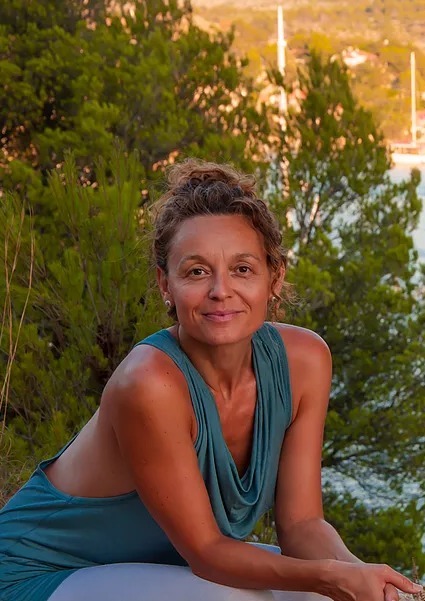 Hi, my name is Lea, and I am your Lead Teacher. I am delighted to support you and guide you during online and offline part of the training.
Lea has 30 years of experience in teaching yoga - E-RYT-500 . Her background is in various yoga styles and traditions (Ashtanga, Vinyasa, Integral, Sivananda and Therapeutic yoga, Tibetan Lu Jong Yoga), which she has studied in India, USA, and Europe with great teachers including Swami Satchidananda, Swami Ramananda, K.Pattabhi Jois and his family, Tulku Lopsang Rimpoche and many others. Lea is deeply inspired by Buddhist Vipassana meditation and is an advocate of the vegan culture. Her work and writings have inspired and motivated hundreds of people to change their lifestyle habits, and improve their health. She is the founder of a Scandinavian yoga centre Zenit Yoga (over 25 years of existence), a place to go for Yoga education in Scandinavia, which created also this international TTC 300 program. Lea is also an associate at the  Institute for the Health in Split, Croatia;  besides yoga, she is currently working on PhD in psychology at NTNU, Norwegian University where she is teaching psychology.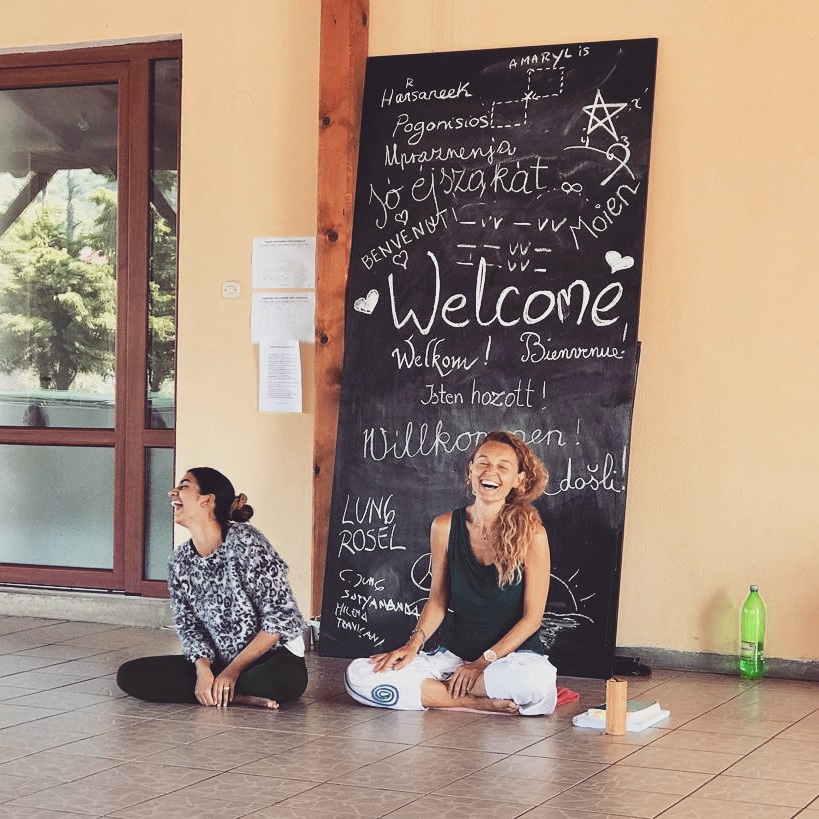 Creative online training with amazing teachers
Training is designed in such a way that you will enjoy online presence and work both online and offline. We aim to achieve non-strain and effortlessness in everything we do, also in this virtual reality. Training gives you insights in more profound ways of practising yoga, gives you access to the forum to ask questions and discuss with teachers and other students, and offers you the opportunity to work in small groups that support each other in individual learning progress.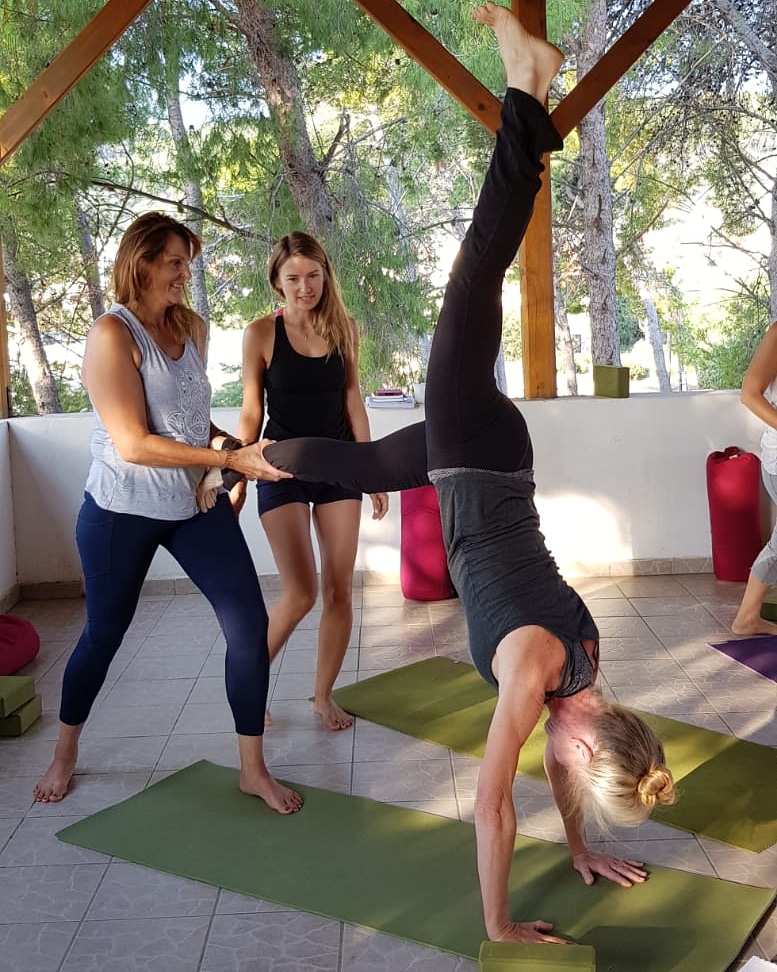 Yoga retreat - a milestone for further steps on the yoga path.
Enjoy beautiful outdoor shala with lots of fresh air and space, in secluded , remote island in Croatia.
A true yogi retreat place, by the crystal clear Adriatic sea, is a perfect set-up for practice and daily engagement in practice and teachings. Dates for the retreat part of the training are available:
July 03-17. 2021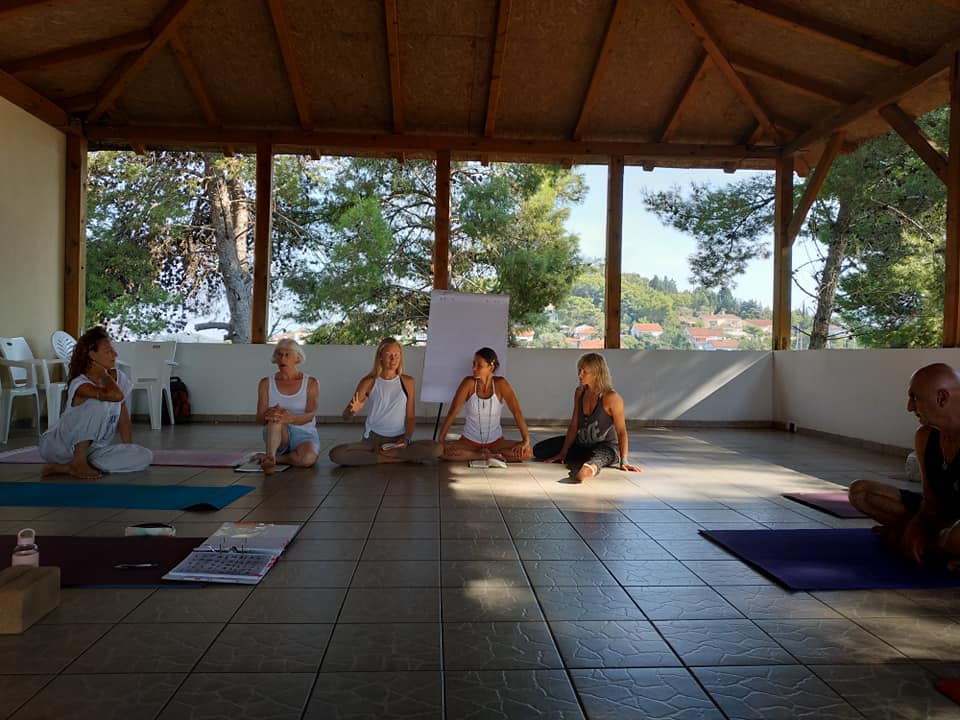 Be a confident, insightful yoga practitioner and teacher that always stays a student at heart
Some of the benefits of the training are:
Top notch guest speakers that have a bucket full of knowledge
Deepen your yoga practice and take it to the next level
An emphasis on ecological awareness and life choices that impact individual, society and the planet
Daily swim and sun at the retreat part that nourishes and supports relaxed state of mind and body
Essence in all yoga practices is ease and simplicity - study with teachers who walk the talk
Earn Yoga Certificate 300 hours, and apply for Yoga Alliance RYT 500.